February 17, 2021 - Here is an edited version of the Worldwide Classic Boat Show notice accepting Marionette and "TEER as entries. The show starts February 19 and runs virtually thru February 28. Stay tumed for more info.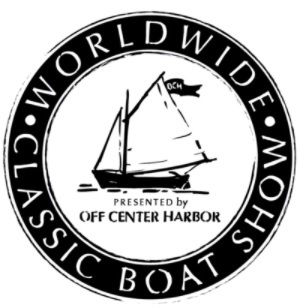 Tue, Feb 16, 2021 11:25 pm

Worldwide Classic Boat Show (crew@classicboatshow.com)
Hi Ron,

I am thrilled to let you know that both 'TEER and MARIONETTE have been officially accepted into the Worldwide Classic Boat Show!

Please Tell Your Friends About the Show
The Show is going to be quite something, so we hope you'll help us spread the word. I've included more information at the end of this email, but here's something you can copy and paste into your own email to easily share with your friends:
WORLDWIDE CLASSIC BOAT SHOW
Created by Off Center Harbor
Dates: February 19th to 28th
Location: Online at ClassicBoatShow.com

Thanks for sharing 'TEER and MARIONETTE to bring this inaugural Show to life, Ron. It's shaping up to be a truly stunning collection of boats.

Nate
for the Worldwide Classic Boat Show Crew

Stay Tuned
February 23, 2021
Here's a pic of the entry page from the boat show. When on the show's website clicking Explore the World brings up the world view below with yellow buttons showing the number of entries from that area.
Types of entries in addition to boats are indicated in the lower right corner.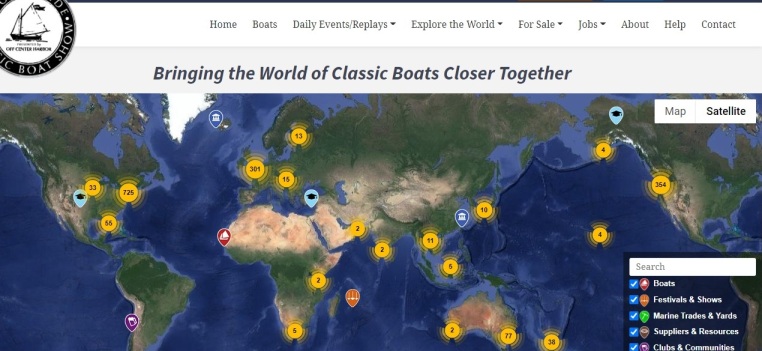 Entry page showing number of entries around the world. When on the website page clicking on an area number opens up that area and details the boats in that area.

***********************

The following is a rough outlay of Marionette's page in the 'show'........

Here's a look at "TEER's page
***********************
February 27, 2021.
We got the following notice (edited) from the Boat Show staff
Big announcements Ron ~

We blew right past our attendance goals for the Worldwide Classic Boat Show this week, so we're pivoting to make three significant additions that we hope will enhance the show and bring more people in for the experience:

1. SHOW EXTENDED ONE WEEK THRU MARCH 7TH
We've extended the show one week through midnight on Sunday, March 7th. We hear that there's just way too many good boats to see (and we haven't even had a chance to enjoy them ourselves yet!).

2. COMPLIMENTARY GUEST PASSES
Tomorrow morning, every ticket holder is going to receive a link to give away up to 10 Complimentary Guest Passes to your friends and family.

We keep hearing stories about how attendees are making new connections with like-minded people around the world, and how important this is for the wooden/classic boat community, so we want to open the show to more people without fretting about money.

AND

Here's a last minute freebe for Dolphin24 website readers -

HERE'S HOW TO GET YOUR FREE GUEST PASS

1. CLICK HERE to get your free ticket (this is your unique/personal ticket)
(here is your full link if you need it: https://classicboatshow.com/free-guest-pass-327 )

2. You'll see a coupon has been applied and the ticket price is reduced to $0.00

3. Simply checkout for free and your username and password become your ticket

4. Go to ClassicBoatShow.com, login to get full access, and enjoy the show.

If you have trouble getting your Guest Pass, you can always email the show's crew for help at crew@classicboatshow.com, since I won't be of any help to you answering questions about technology!

If the show turns out to be an enjoyable and valuable experience for you, they have a voluntary "tips/donations" button on the top of the screen where you can contribute.

I hope you enjoy the show.

Have fun spreading the love, Ron,

The Boat Show Crew