July 9, 2016. Marionette, Marscot/O'Day #12, is lucky to have a barn. She is unlucky to have a Dolphin mast hung from the beams over her, and and even unluckier to have an owner who left her tiller in the up position when pulling her out.....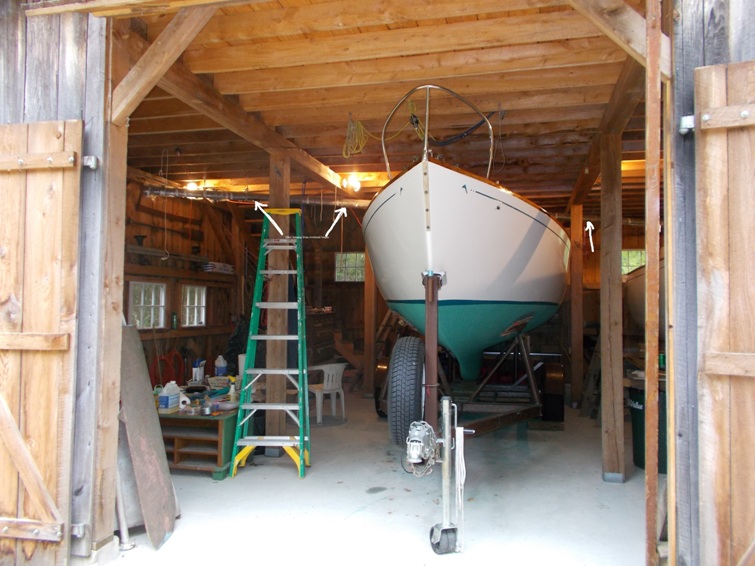 Note white arrows pointing to mast - click here for a larger image
Its convenient to put the tiller in up position so as to have more room to manuever in and out of the cockpit - and thats where it was when we pulled Marionette out of the barn. This was the result.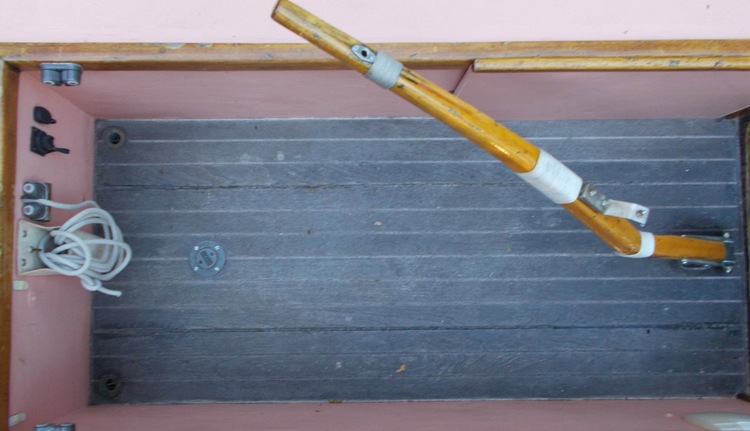 Click here for a larger image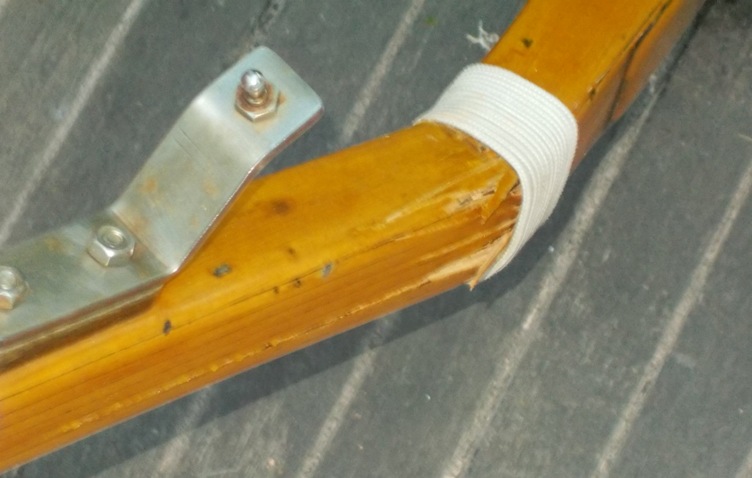 Click here for a larger image
The cord wrapping was/is to protect the varnished trim on the cockpit seats when the tiller is put over hard. Note that the tiller is laminated and the break is side to side - across the width. The fix was to straighten out the tiller - gently - and drip epoxy into the cracked openings - 4 days - one day for each side. The epoxy dripped into unseen cracks inside so this had to be repeated until flush. Then sanded and varnished.
Then I thru bolted 1/8" aluminum plates on either side.

Here is the finished repair - cord wrapped. Field testing to begin next week. Stay tuned.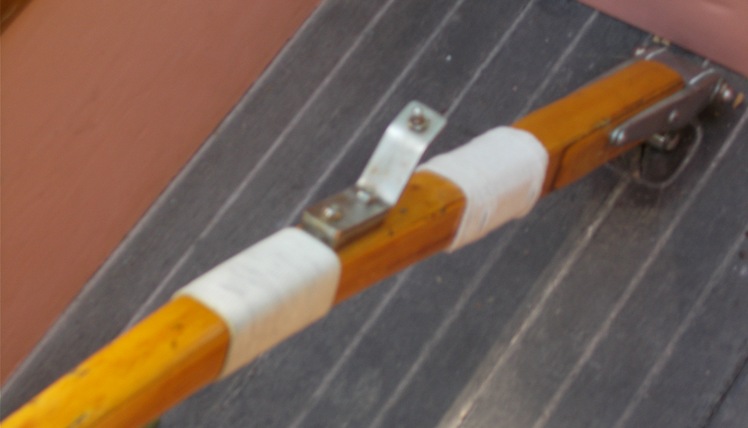 *************************
July 19, 2016 Fix worked! So far.............