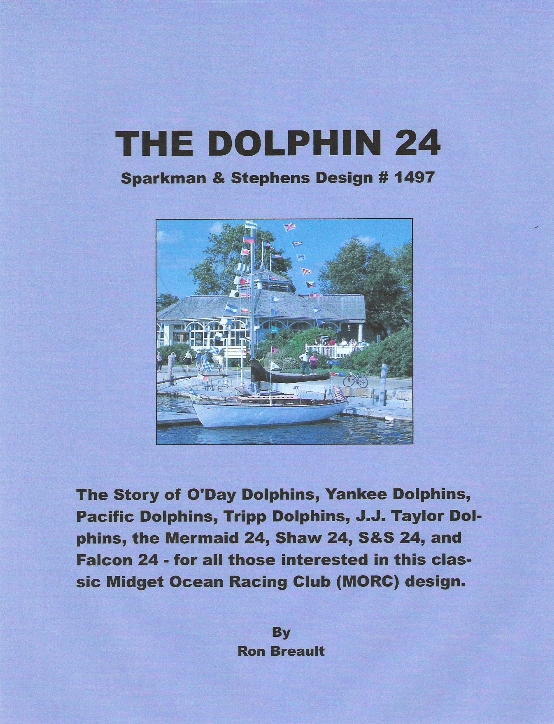 DRAFT
AUTHOR'S NOTE
This book is based on the website www.Dolphin24.org, and on two strong motivations. 1) Many of the people most interested in the Dolphin 24 are advanced in years and not into computers and the Internet. Many were, and are, important contributors to both creating the Dolphin story, and getting the story to me. This book is especially for them. And 2) I've always wanted to write a book and backing into this one from the website seemed the best way (and probably the only way) to meet a life ambition.
Some changes had to be made to transform the website into a book, but as much as possible, I have tried to keep a close connection to, and also the feel of, a website. Getting 'lost' in the site with its point and click ability to go to all its tangents and side trips is easy. Experienced site users know how to keep clicking the back arrow to return to where they were. I want to encourage book readers to jump around and follow their impulses too. So like the website, I have included in the text many references to other locations in the book inviting the reader to jump around and explore further the subject being discussed, before turning the page. For you the book has a special 'Dolphin bookmark' to help you get back to where you were.
A website is a living thing and is being changed almost daily. A book has a different kind of life - but it also has a fixed publishing date. The back cover of the book has a pocket to store downloaded new pages from the site if updates from the website are wanted by the reader.
The book is in a flexible, spiral bound 8.5" x 11" format because I think it is easier to open, lay flat and leaf through than a traditional hard bound book—and its cheaper. Instead of hard covers it comes in a 'hard box' to allow it to stand on a shelf, or on your coffee table.
RFB