December 7, 2011. Rod Kulbach's book, Baha Dreaming, Stories From Another Time, was published in 2009 by Fantasie Publishing, Friday Harbor, Washington. Rod has a unique Dolphin 24, hull #301, named Monika - her story can be read on her own page on the website. Click here to go there.
This is a scan of the book's front and back covers.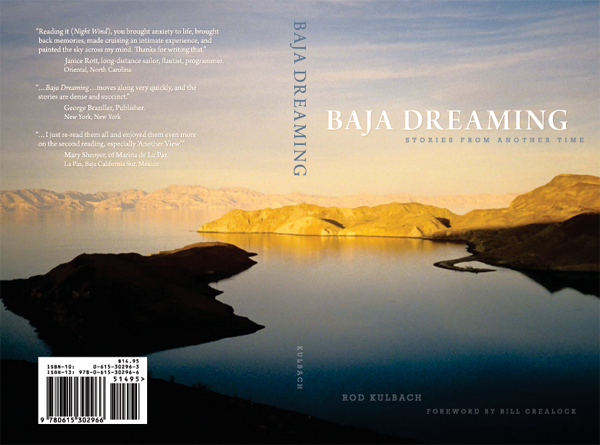 The following information about the author is from the back page of the book.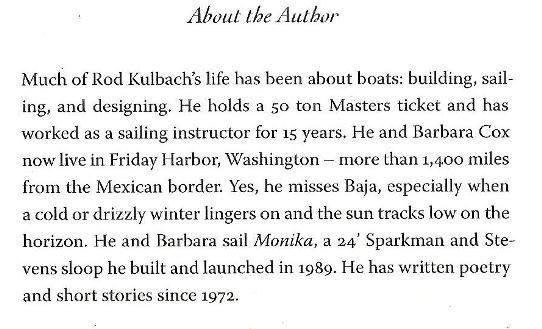 Here is the Forward written by Bill Crealock, and the Table of Contents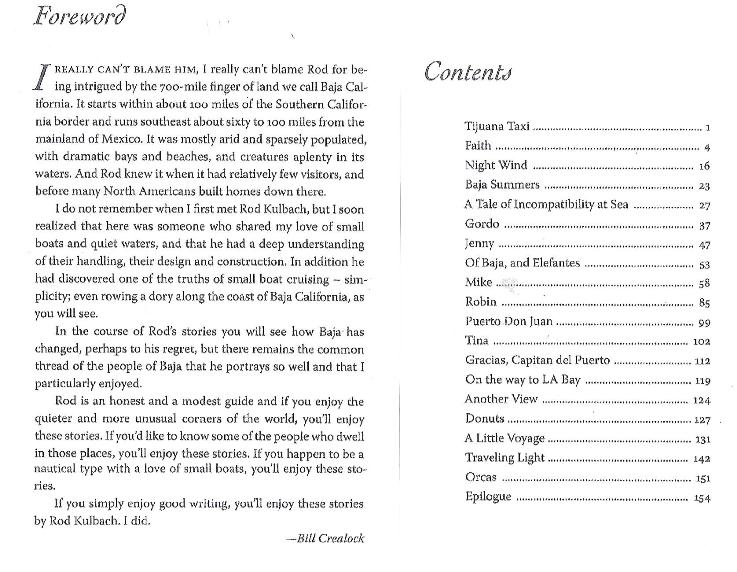 This is the Amazon.com book link:
http://www.amazon.com/Rod-Kulbach/e/B004OZ4BNO/ref=sr_tc_2_0?qid=1308002407&sr=1-2-ent;
and this is the link to Rod's website:
There is a book review of Baja Dreaming in the June, 2011 issue of Cruising World
*****************************
If you have not yet been to Monika's page here's a teaser: