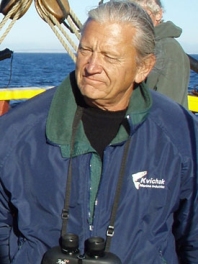 July 1, 2009. Winston Phillips (No Worries, Yankee # 79) brought this story to our attention. Thomas Cook is, right now, attempting to sail solo around the Northwest Passage. He is keeping a blog and sending in great pictures. While his voyage is not in a Dolphin it is a fascinating read for those of us of a certain age who solo sail our boats and think about things like this.
Here is Winston's email and the link to the website.
Hi Ron,
Not sure if you are aware of the solo sailing adventure by Capt. Tommy from Two Harbors, MN to Alaska via the Northwest Passage. I can't remember where I saw the link to this, but it is very interesting. Thought you and other Dolphin sailors would enjoy. The link is www.articsolosail.com His Blog will take you back to the beginning and the almost daily posts will keep you up with the progress.
Still working on 'No Worries'
Regards,
Winston Phillips