January 16, 2010. Jim Robinson (Aquila, Pacific Dolphin #273) sent in the following report (minor edits) and photos
I recently replaced the rudder on Aquila. The original rudder was constructed of fiberglass resin and mat. The shaft was bronze and the total weight was about 70 or more pounds.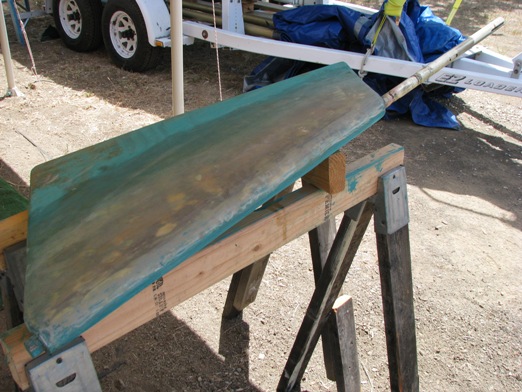 The old rudder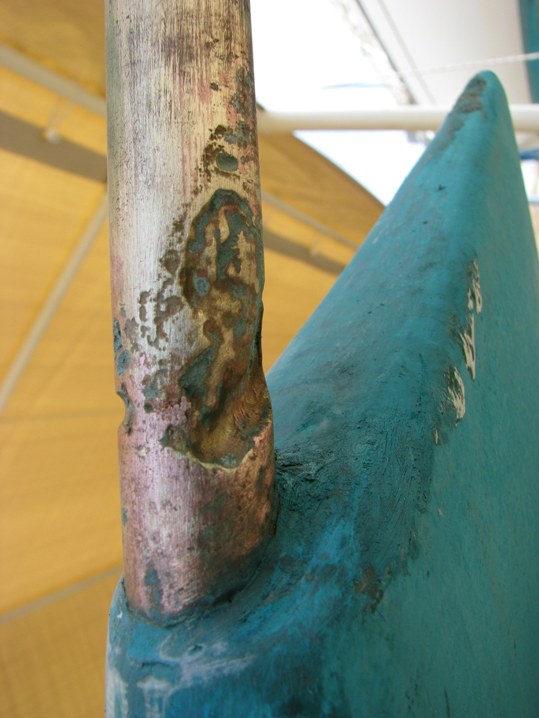 It was pretty clear the boat would need a new rudder. Electrolysis had taken it's toll. I considered rebuilding or fabricating a new rudder myself but decided to to have new rudder built by FINCO Fabrication of Newport, California. (Click here to go to their website)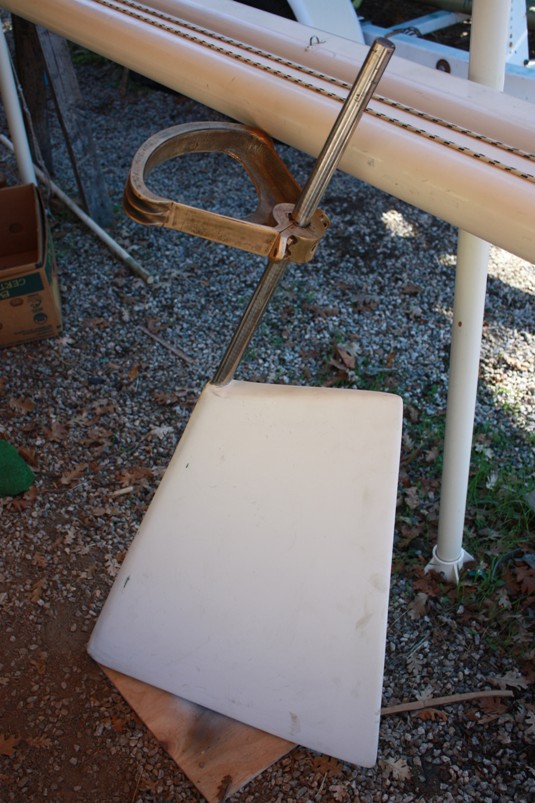 The new rudder has a stainless steel shaft, a rigid fiberglass body shell filled with polyurethane foam and weighs about 25 pounds.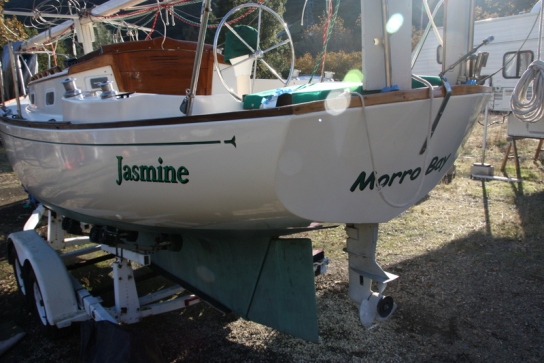 June 21, 2012. Webmaster Note: Jasmine has a wheel, not a tiller, which is why this rudder shaft has a quadrant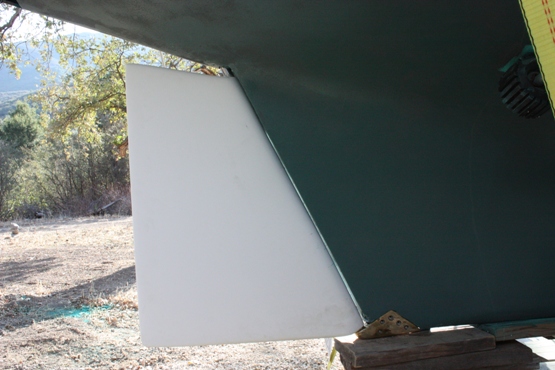 The boat has not been in the water since the replacment but I'm interested to see how the rudder performs. I replaced the 2 stroke outboard with a 4 stroke, gaining about 40 pounds in the exchange. I hope the lighter rudder will help balance out the weight in the stern.

Jim Robinson

**************************
June 21, 2012. Responding to some follow up questions Jim replied (minor edits)
Hi Ron

I did dig a hole to drop the rudder. I have pictures of my process but it will take time for me to "rediscover" them. The rudder post heel on the Jasmine was a single cast bronze piece. It had some traces of electrolysis on external surface (not in the shaft hole) but I grated it down to good surface and decided there was enough left to properly support the shaft. It was a pretty hefty fitting. You can get a peek at it in the above picture

The new rudder is working great. I believe the light weight (fiberglass over polyurethene foam core versus solid fiberglass) offsets the added weight of 104 pound 9.9 4 stroke Yamaha in the well. The boat definitely feels more balanced. A new main sail may have a hand in that as well.

Jim
Click here to go to our Technical/Rudders page
Click here to go to Jasmine's page
***************