October 26, 2010. We have connected the dots! Mike Horn, on the search for his new/old boat, advised us that there was a boat for sale on Yachtworld at Marina del Rey, CA, and that he was interested in her. A review of the pictures on the ad indicated that the boat was an early Yankee but (due to the pressures of non Dolphin 24 website duties!!) we failed to connect her to #73, whose name and location up to that point were unknown. An early AM review today of the early Yankees on our Roster found #73, patiently waiting...
Here is a copy of the For Sale Ad
24' YANKEE Dolphin
Year: 1966
Current Price US$ 9,999

Located In Marina Del Rey, CA
Hull Material: Fiberglass
Engine/Fuel Type: Single Gas/Petrol
YW# 55110-2274060
****************************
On February 9, 2009. Frank checked in to get our newsletter subscription and we waited for more information.
On June 17, 2010 Frank's son Dominic sent in the following pictures at his father's request. This is one of those special early Yankees, built by John Shumaker on an O'Day supplied hull, and showing John's dedication to making his Yankee a small yacht. This qualifies as a 'found' boat but we still don't know exactly where she is! As soon as we do that page will be updated,
These pictures were very much worth the wait. We hope to get more information soon. Stay tuned.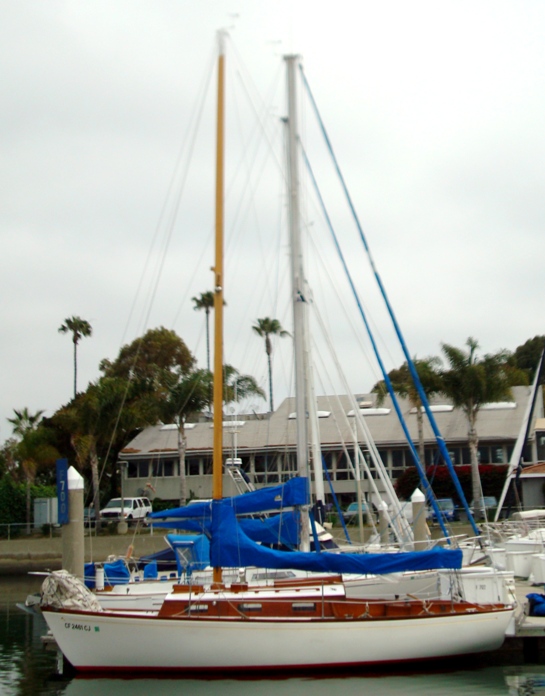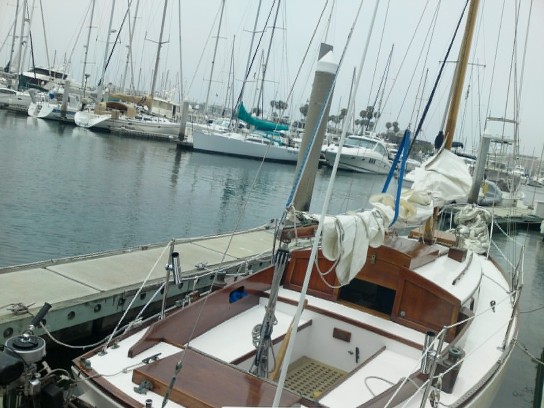 Check out the Seagull on the port transom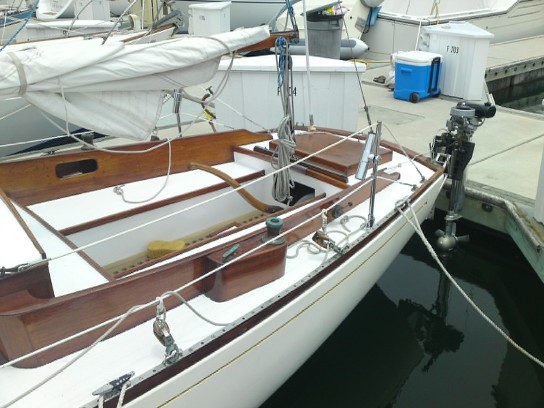 If you can take your eyes off the varnish there's the Seagull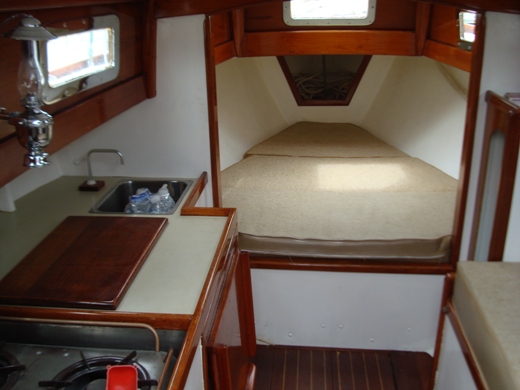 There's that oil lamp again...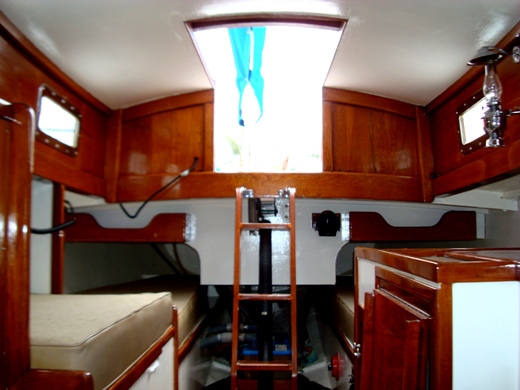 So, what do you think about the look?
*****************************
Click here to see what happened to Angel