January 15, 2018. Last year the decision was made to spend some of Marionette's crew's inheritance and completely redo her exterior surfaces - sand and re-varnish (7 coats) her cabin, hatches, toe rail, hand rails and trim, sand and repaint her decks and cockpit, sand and awlgrip her topsides (2 coats), and sand and recoat her bottom. Return on this investment will not be measured financially but on the number of pretty boat compliments.
Work has started at Cove Landing Marine on Hamburg Cove, Lyme, Connecticut - they have a great reputation for quality work, often done on 40'er+ wooden classics. Marionette is a 'small' classic, all wood except for her solid fiberglass hull. Click here to go to their website, and click here to go to Marionette's page.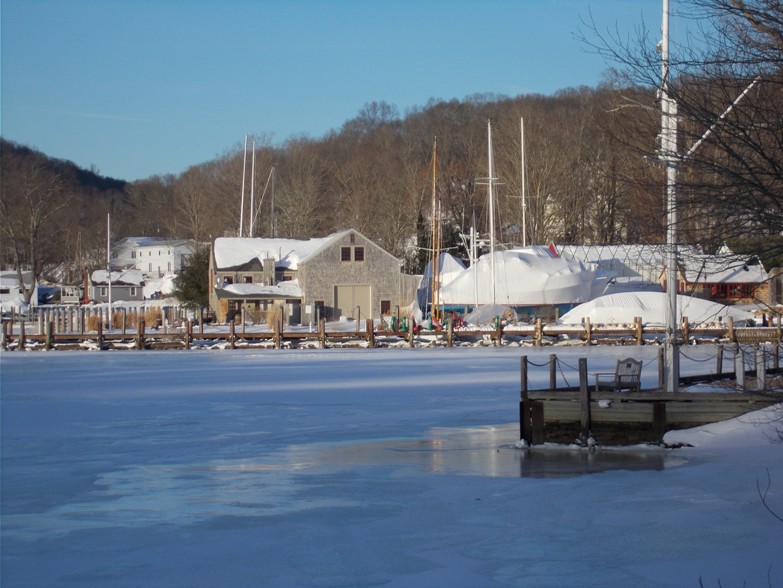 A cold January day - the Cove is frozen solid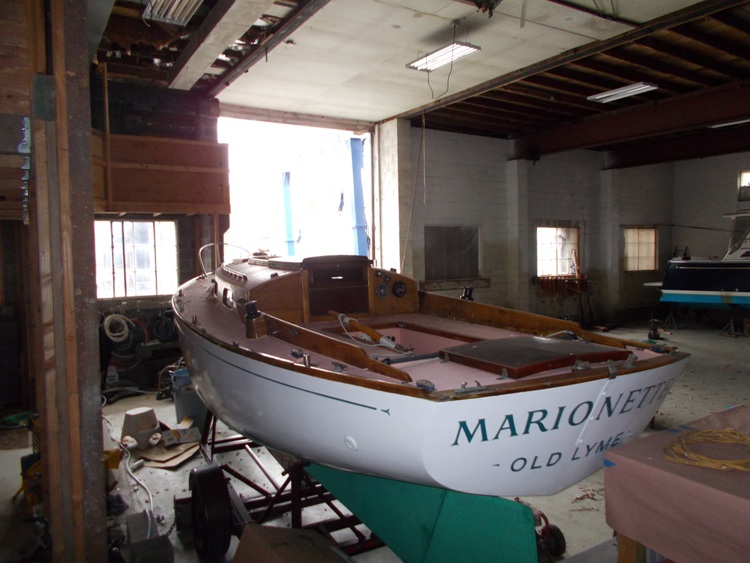 She was moved into the shop before the snow hit.....Phase 1 is to sand all her exterior wood. The above 'before' photo makes you think she looks pretty good before they started - why all the fuss? Its just that she passes the 10' test.....Click on the photos below for a larger image.
| | |
| --- | --- |
| | |
| toe rail track removed | |
| | |
to be continued
February 10, 2018 Progress report - wood trim sanding and varnishing done (almost), progress payment made....Click on the photos for a larger image.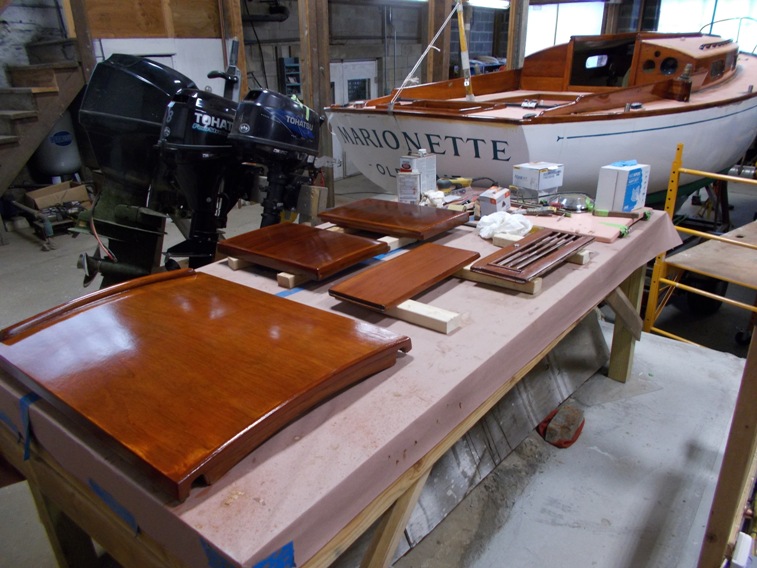 ***********************
February 19, 2018 Afternoon drive over to Cove Landing Marine to check on progress, Sanding has started on the deck and topsides.
******************************
February 27, 2017 Deck work, continued....Click on the photos for a larger image.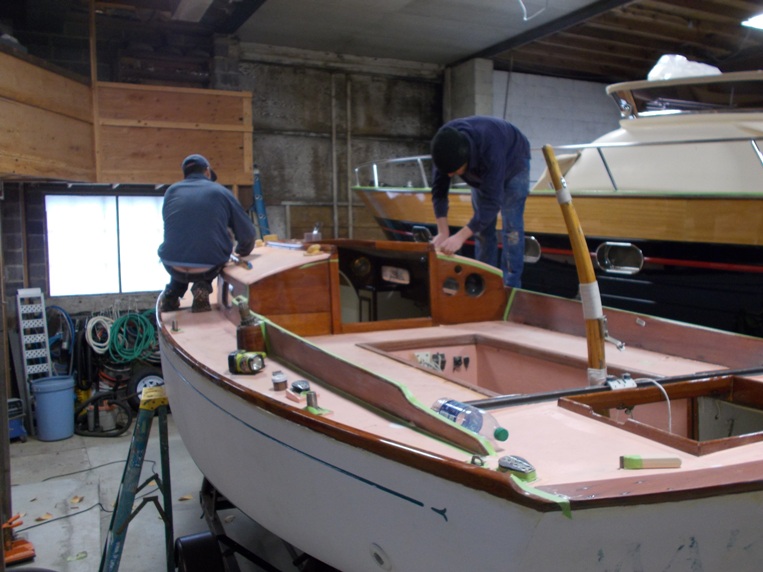 ********************************
March 5, 2018 Deck work, continued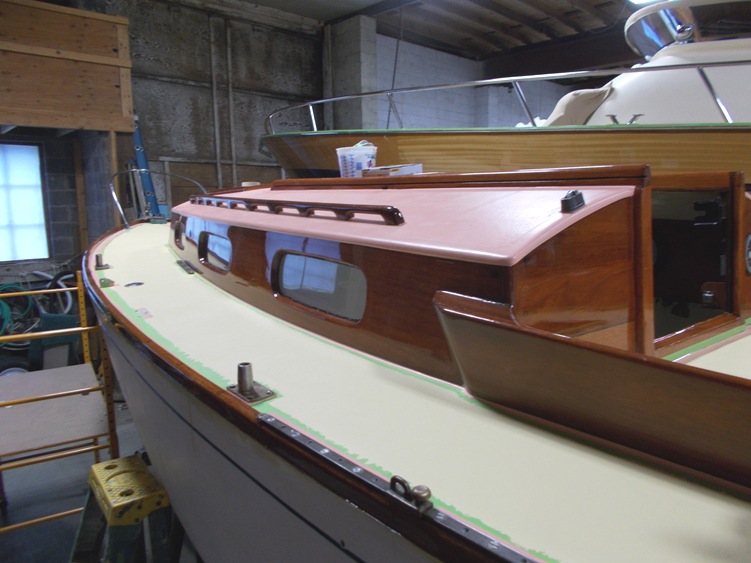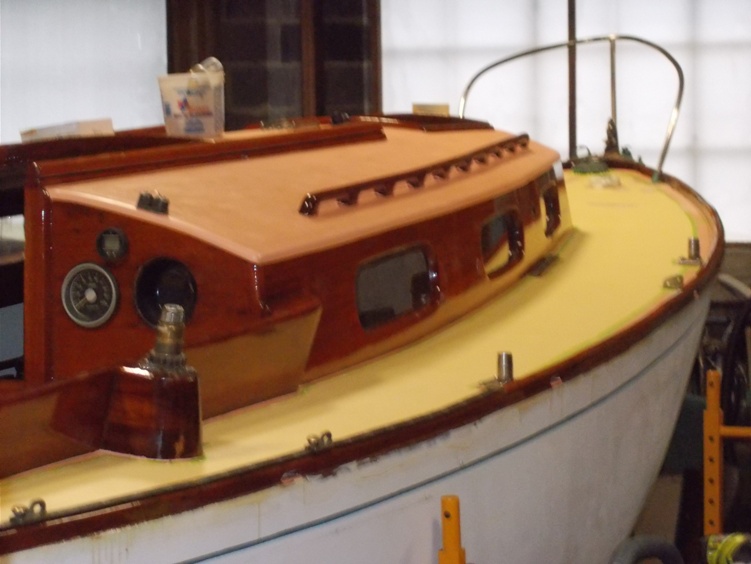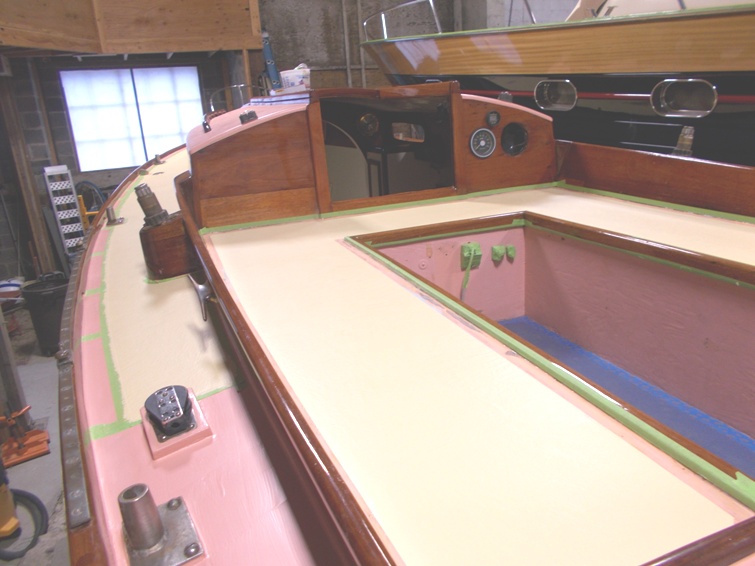 to be continued
March 12, 2018 Beautiful Sunday afternoon check in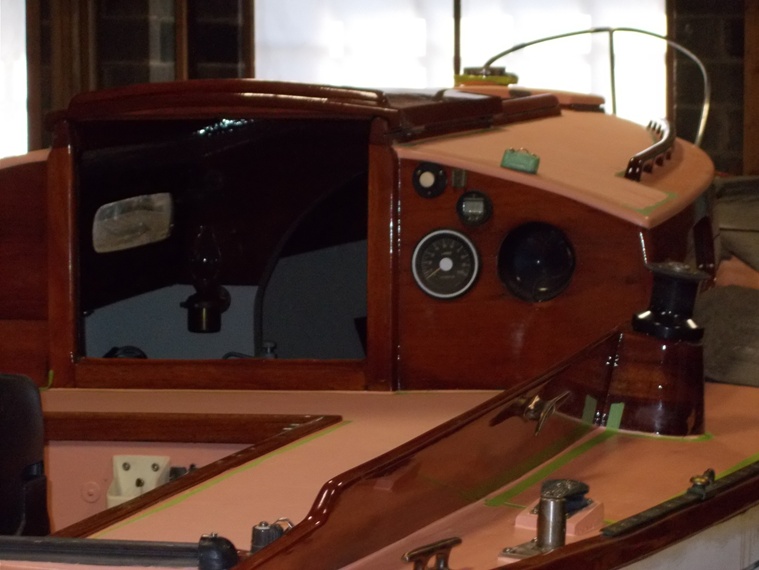 Winches in, instruments, main hatch....Click here for a larger image - stay tuned
***************************************
March 20, 2018. Woodwork and deck almost done. The non skid areas after silica hand sanding and final topcoat. Topsides and stripes next...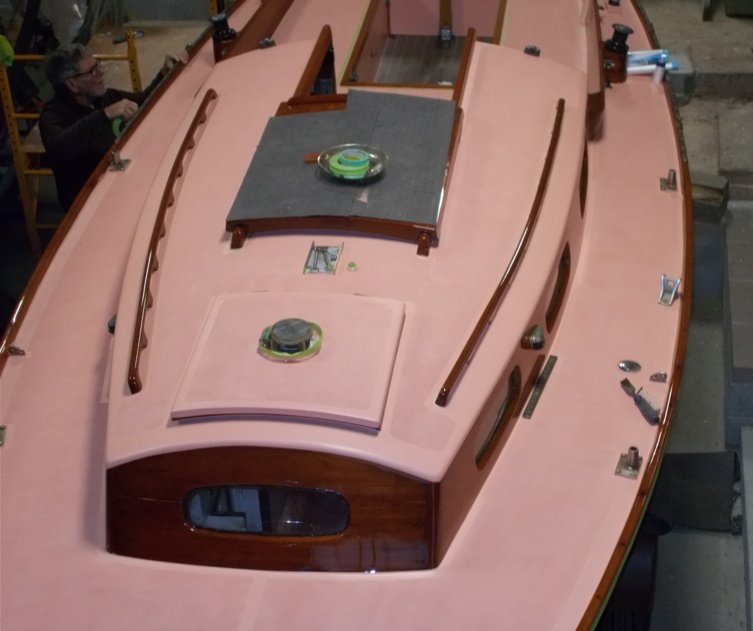 View from the balcony. Above left - That's John Leonard, Cove Landing Marine owner, and the go-to guy in this area for quality work on Classic yachts. In 2018 he celebrates his 40th year here

******************************************
March 25, 2018. Topsides sanded, double undercoat awl grip - awaiting final topcoat and stripes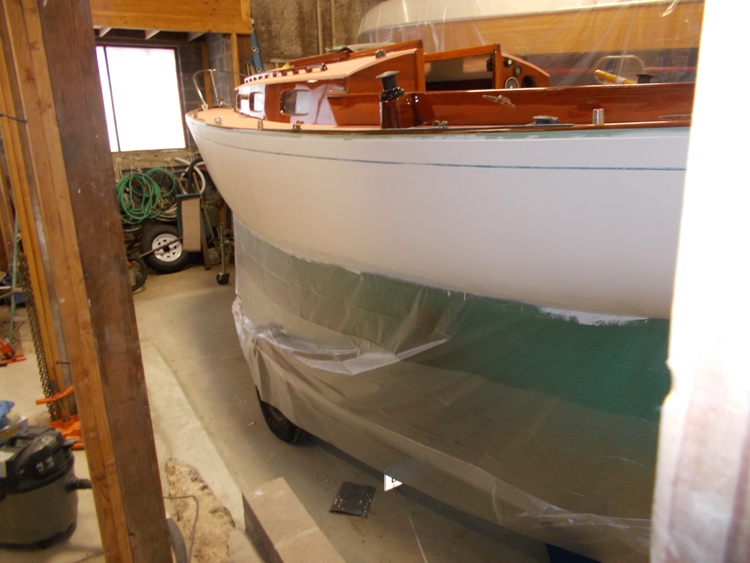 ********************************************************************
April 3, 2018. 1st Awlgrip topsides coat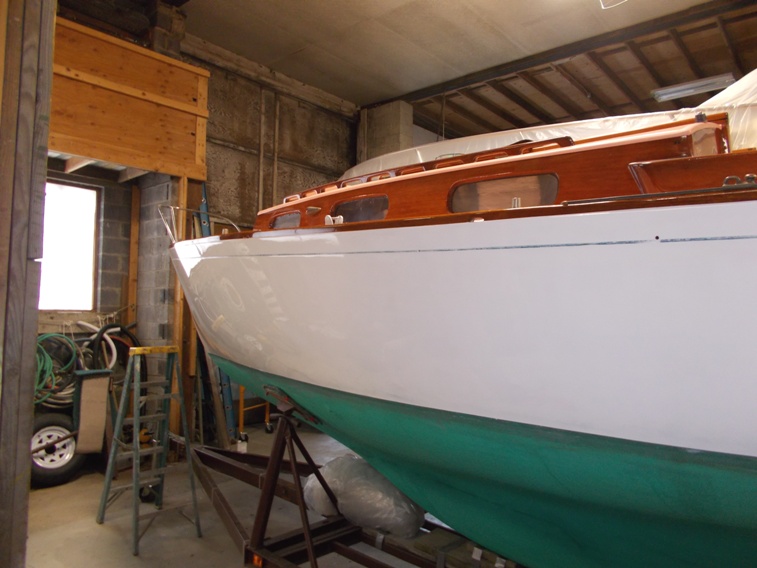 Click here for a larger image
Stay tuned