Stefan Sebrechts in Auckland (Whistler) sent in some photos of Falcon 24's he has collected. Hopefully, we will get more info on these specific boats. Kitty Sark appeared on the NZ Yachting Results List in 2001 for S&S 24s with owner's name John Dragovitch, so until we find out differently Kitty Sark is his. Click here to see that list.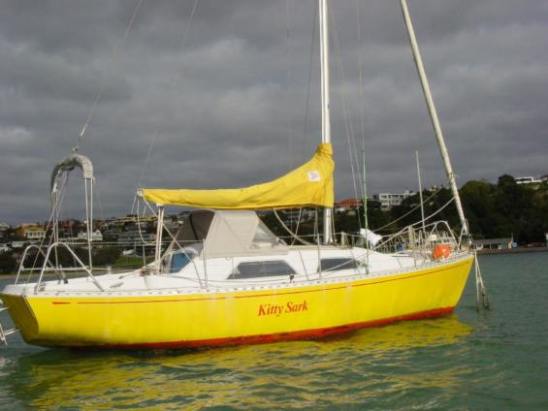 We have another yellow Facon 24 in our files, Alan Mountford's Blue Gum was the first fin keel Dolphin we discovered and is undergoing a major refit in her new home somewhere in Australia - including a new set of portlights in the forward part of the cabin. The listing of Kitty Sark as an S&S 24 although it is clearly identical to Alan's Blue Gum is interesting. (click here to go to BlueGum) It maybe that S&S 24s and Falcon 24s raced under the same one design rating even though the cabin profle is different.
| | |
| --- | --- |
| Blue Gum's old profile | Blue Gum's new profile |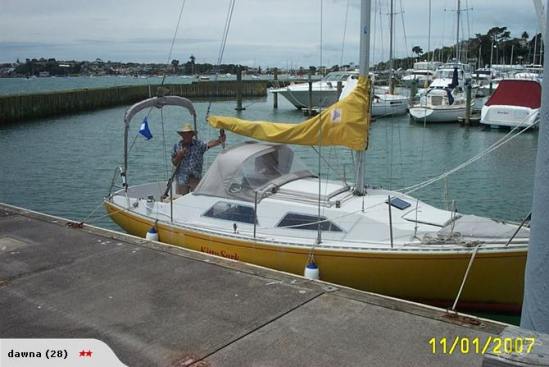 Maybe this is John?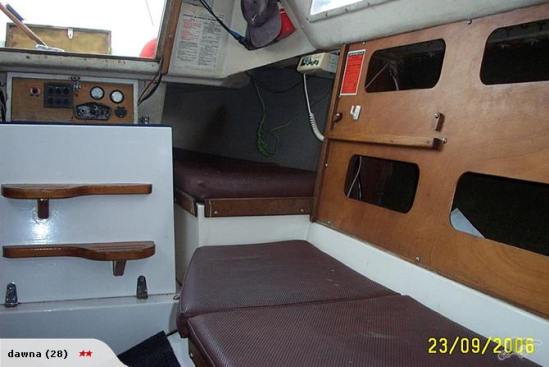 Kitty Sark's cabin is interesting. Note the asymetical companionway steps on the motor cover - there's a story here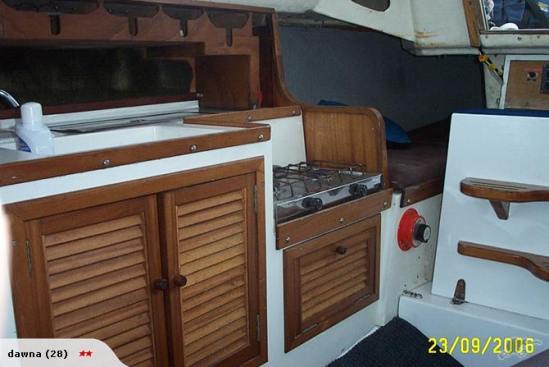 You take the starboard quarterberth, ok? Note the cabin sole - anything to get more headroom...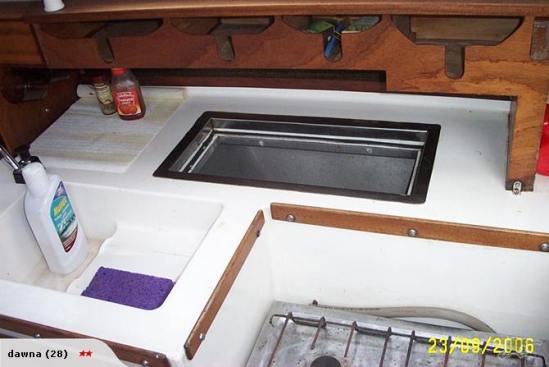 A neat ice box installation