March 7, 2019. Rick Kennedy sent in this report confirming that not all in the US is tornados, heavy snow and frigid temperatures.....
Boethius and me from San Diego to Oceanside and back March 3-5, 2019
80 nautical miles round trip. A little rain both up and back. Lots of good winds. Going north the winds had more north in them than usual.
Westward on a first tack after rounding Point Loma: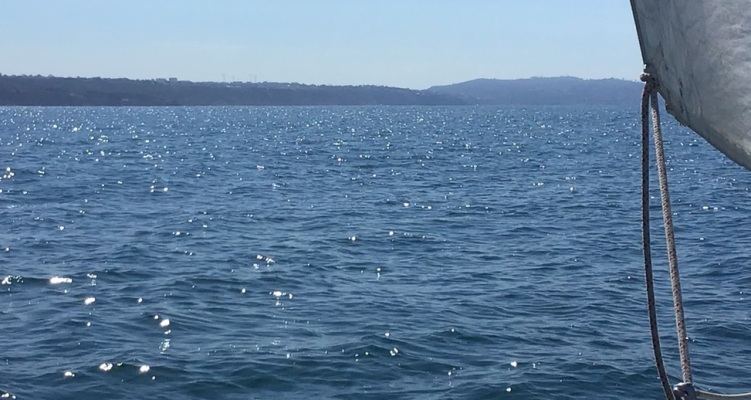 Running south around noon, UC San Diego is on the ridge to the left and La Jolla Point is the land mass to the right. Scripps Institute of Oceanography on shore where the two meet.
**********************************************