OK, what's with the bottom paint job? I had about 1/2 quart left from last year. Bottom was in pretty good shape after a fairly short season last year up in Maine's 'cold' waters, so I just painted the waterline, rudder and keel joint. Micron CSC Ablative is $200+/gal and an executive decision was made. A few days in the water and no one can tell - will have to take a little abuse launching her but...
Down the driveway - she flies her colors on short trips - Click here for a larger image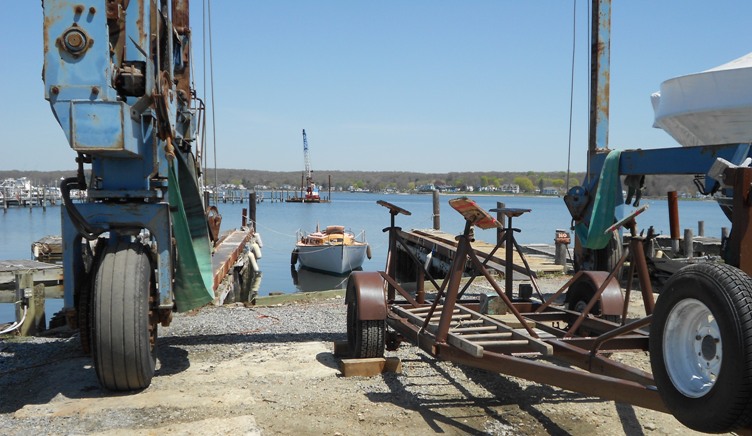 Had to wait for the tide. She got her 'pretty boat' from Paul, the yard manager- click here for a larger view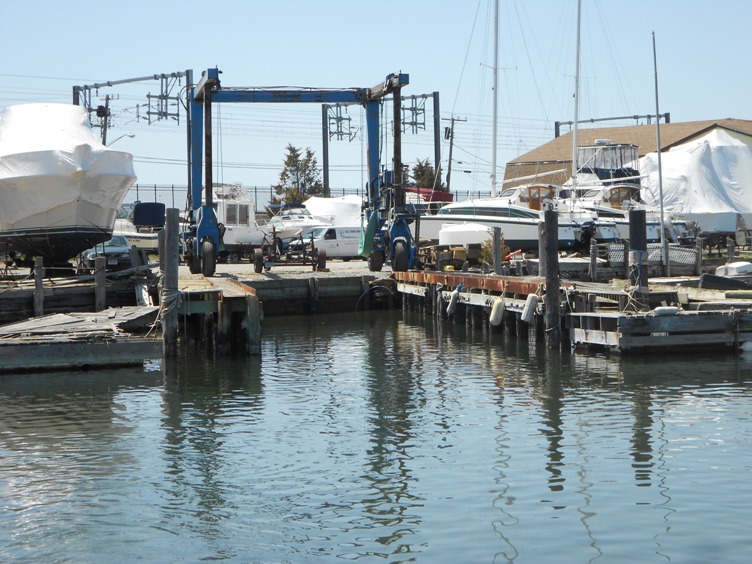 No leaks! Leaving the boat yard, the 4hp Johnson 2 stroke running smoothly - click here for a larger image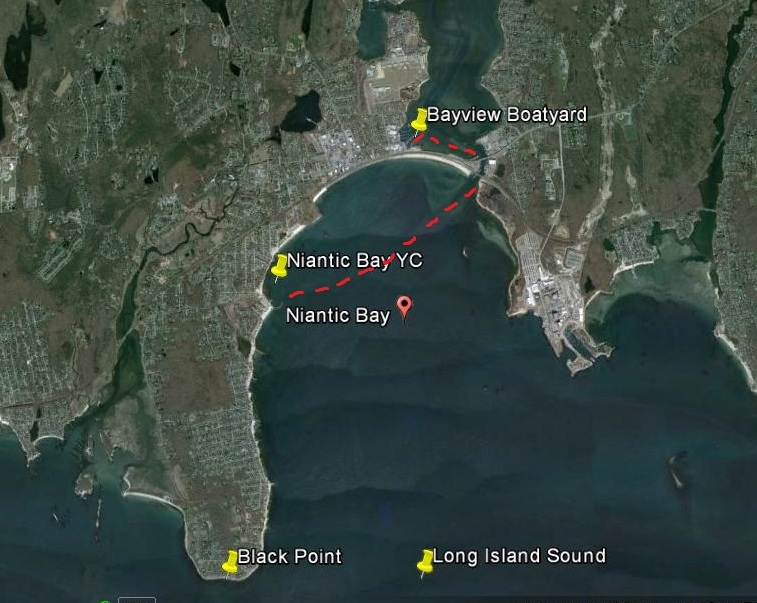 The course - a bit over 2 miles, under 2 bridges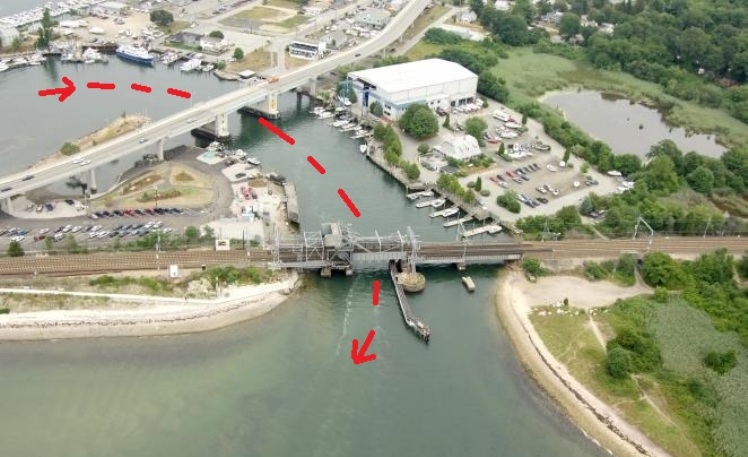 Both bridges have to open if the mast is stepped - and the current can run 4-5 knots....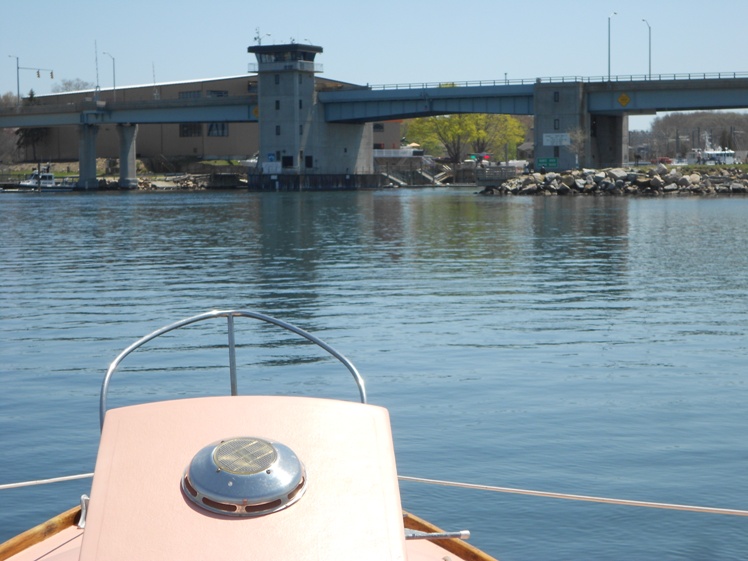 Try to time the passage at slack tide - click here for a larger image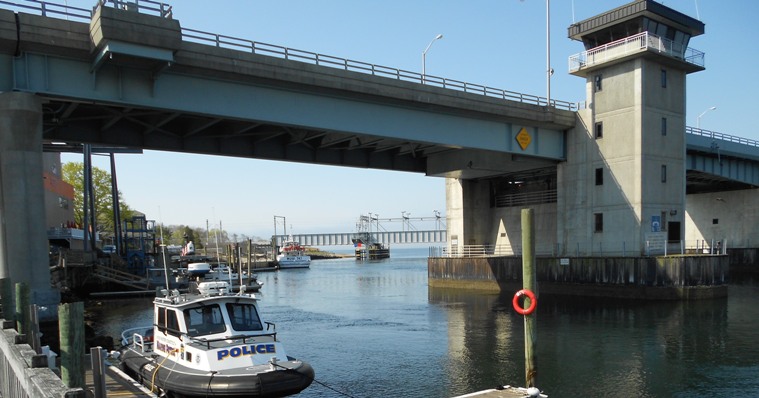 Help nearby if you need it - Click here for a larger image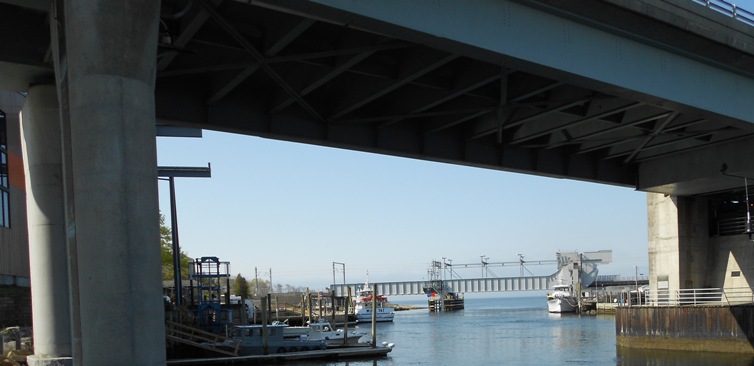 Can be scary in here - click here for a larger view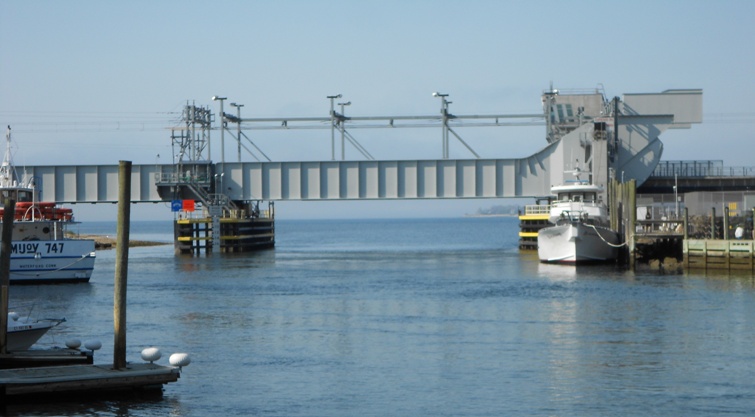 Once I was towing my Atlantic through here, mast up, and lost power - another story....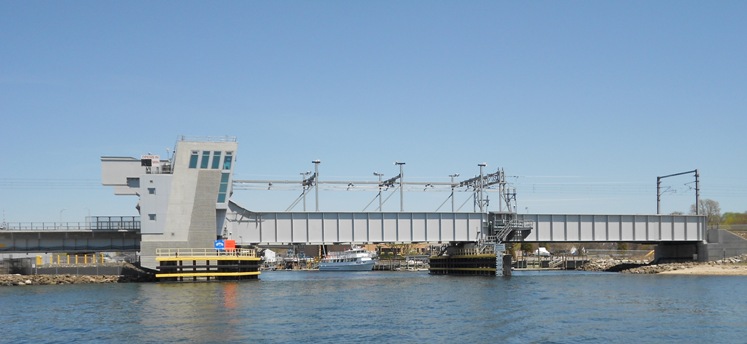 Looking back at the railway bridge - Click here for a larger image

Just missed us....click here for a larger image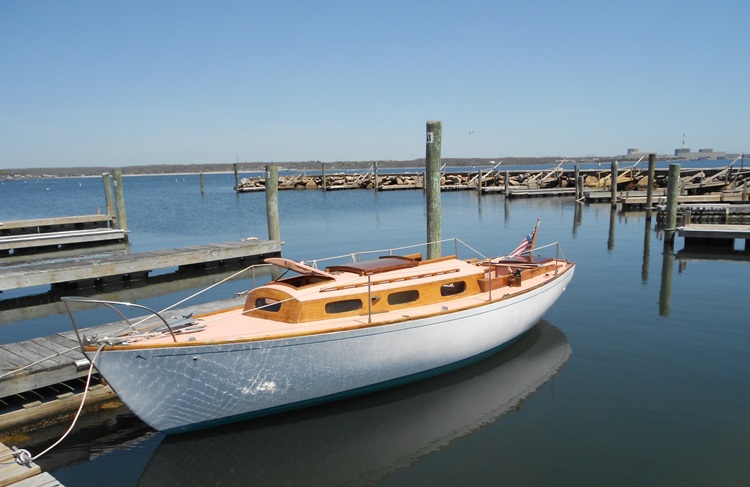 It took 1/2 hour to get to her slip, not first, but close - click here for larger image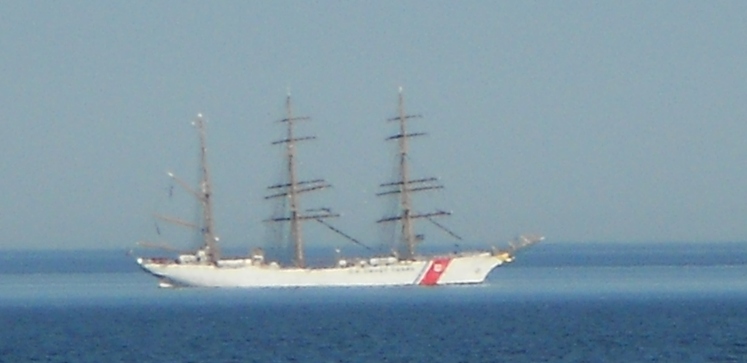 The 295' Coast Guard Barque Eagle, anchored in the Bay, making sure we arrived safetly
The 4 hp Johnson performed perfectly. Now, we have to wash her, step and tune the mast, get the sails on board, pretty her up down below, etc., etc. Stay tuned....
*****************************
May 15, 2015. Its taken a week but her mast is stepped and tuned, the boom is on and the mainsail furled in her cover. The spreader angle is just about perfect. Down below nothing's leaking, the cushions are in, electronics set up and working, the head and holding tank are flushed of their winter antifreeze, the new bilge pump is working. The 10 gallon fresh water tank is flushed and filled, but the hand galley pump is not self priming.....will have to take it out and fiddle with it.
Maybe this weekend, weather permitting, we'll get the rest of the sails aboard and get a shake down day sail in the bay.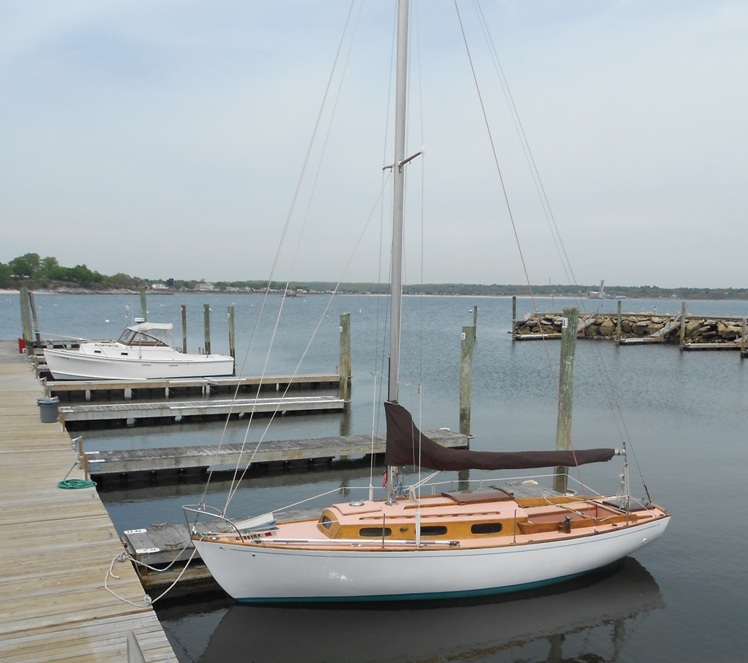 Pretty Boat - click here for a larger view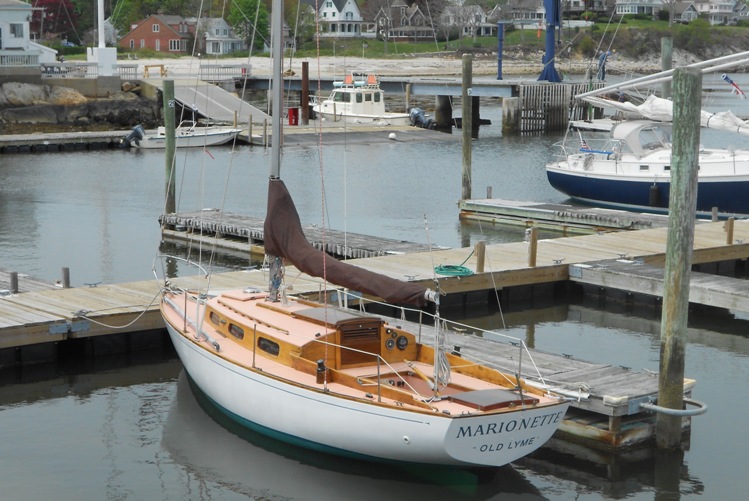 Click here for a larger view
*******************************************************
July 1, 2015. Its been a quiet season, so far - except Marionette did race in the Off Soundings Club Spring Series out at Block Island. She won her class both days. Here's her story - http://dolphin24.org/marionette_osc_spring_series.html